Chamber News
Join the Chamber as we partner with Jill Ann Anderson & Associates for our newest series, "Leadership U." Each month you will be welcomed into a leadership learning time along with conversation at our "transformational round tables." There are Five Behaviors of a Cohesive Team and one sets the foundation for all of the other behaviors. That foundational behavior is TRUST. Trust can only happen when team members are willing to be completely vulnerable with one another. There is confidence among team members that their peers' intentions are good and that there is no reason to be protective or careful around each other. In this Leadership U session you will learn how to build trust with your team to create better balance, increased productivity and performance. The fee for this event is $15 and it includes lunch. Click here to register for this event.
Member Center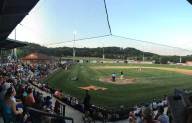 Visitor Information
Events & Programs
Community Resources
Your Chamber
Welcome to the River Falls Chamber of Commerce and Tourism Bureau
The River Falls Chamber of Commerce and Tourism Bureau is a membership-based, nonprofit business organization that has been proudly working together to connect, promote, and support its members to further enhance the local economy and cultivate a sense of community since 1955. Located just minutes from the Twin Cities, River Falls is a vibrant city situated on the beautiful Kinnickinnic River. Whether it's fly fishing and kayaking or art fairs and music festivals, the city on the Kinni is a great place to live, work and play.